How to buy gold in 5 easy steps
If you're buying gold for the first time or feel that you need guidance on the best options available, then you can always call our expert team. We'll talk you through how to buy gold and discuss the choices available. If you're asking yourself, "how do I buy gold?", then just follow the steps below to purchase physical gold through PhysicalGold.com.
Why buy physical gold?
Physical gold is an excellent investment choice when it comes to protecting your wealth and diversifying the risk spectrum of your portfolio in times of uncertainty. It is important to understand the behaviour of gold in the marketplace before actually buying the precious metal. The price of gold is defined by spot prices, which are set by the COMEX exchange in New York. The spot price reflects the international price of gold in USD per ounce.
---
Learn exactly how to buy gold with our exclusive Insider's Guide. Download FREE here
---
Of course, this price is impacted by rising and falling demand for the metal. The international prices of gold tend to fall when interest rates rise. This is because rising interest rates offer investors other avenues of investment with better returns and this creates a drop-in demand. The UK has had its longest-ever spell of reduced interest rates since the global financial crisis in 2008. From here on, economists expect the Bank of England to slowly start elevating interest rates once again. Although an interest rate hike is likely to be small, it could start the trend for rates to increase steadily and this is likely to affect the price of gold.
How to Buy Gold Infographic
We realise there is quite a lot of information to digest on this page. Therefore, we have created an infographic, which contains much of the information we discuss on this page in a convenient and easy to digest visual format.

We have only provided a highlight of the infographic here. To view the full infographic either a) Click on the image or b) Click this link, which will take you to a full view of the infographic image.
Please feel free to re-use this infographic yourself on your own website. Our only stipulation is that you provide a link to this page – http://pglegacy.opacetempsites.com/insights/how-to-buy-gold/ as an attribution.
Gold also reacts to political and macro-economic pressures
Usually, during times of political uncertainty, gold rises. This is because investors want to mitigate their risks by investing away from the global stock markets, and the demand for gold rises as they turn to gold. Currently, the uncertainty surrounding the ongoing Brexit saga remains. The world is watching the Korean peninsula with caution. Political uncertainty in this region is likely to affect Seoul, which is a global financial centre and at risk, due to its geographical proximity with its northern neighbour. Yet another factor of concern for global investors is the rising threat of global terrorism. American foreign policy followed by the Donald Trump administration is likely to impact the stability of different global regions, particularly the Middle East.
All of this may have an important effect on financial markets. If the markets react unfavourably, then investors would ditch the capital markets to protect their investments. The price of gold would then rise, along with rising demand for the metal. For a first-time investor, all this can be very daunting. It is important, therefore, to first understand the behaviour of gold in the market and all the drivers that contribute to its market price. Only then can one make an educated purchase, having fully weighed the pros and cons of gold investing. Physicalgold.com has a great array of articles, knowledge bases and tools for you to study before making that all-important decision to go out there and buy gold, including gold ETFs. In this article, we cover 5 important steps for you to follow when buying physical gold.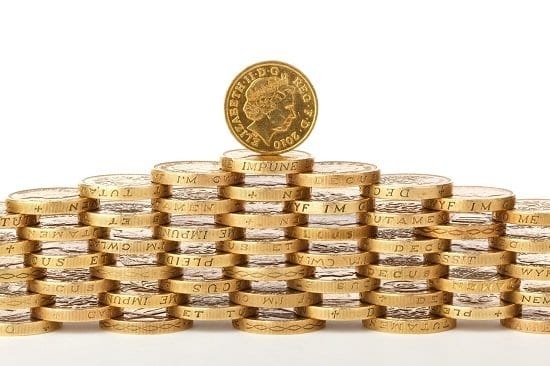 Even if you're not yet ready to purchase physical gold, you can sign up for a free PhysicalGold.com account. We'll provide you with expert tips and updates on how to buy gold, to keep you informed of market movements, special offers and relevant insights. Just click on the 'register' button or log in to the site if you're a returning user. Please visit our blog and insights section on the website, which is aimed at providing customers with valuable information on buying precious metals. The information is simply presented to readers, with very little financial jargon, so you can easily understand the steps and use this knowledge to your advantage when buying gold and silver. Of course, if you need help, please contact us and a member of our advisory team can offer great practical guidance on buying gold.
Physical Gold offers four different types of product categories: Pension Gold, Tax-Free Gold, VAT-Free Silver and a Monthly Saver. To buy physical gold or silver, simply select the product category you require.
Advice and guidance are available on each category page, including simple videos to help you to make your decision. Or you can always speak to us directly for one-to-one guidance.
We use different suppliers for the different product categories, enabling your purchase to be tax-efficient and our prices low. To buy from multiple product categories, please complete your transaction for one product type before purchasing from another category. Then, just repeat steps two to five!
Add the quantity of your chosen category to your basket. You're almost the proud owner of some beautiful precious metal.
We accept bank transfer or several types of debit and credit card. Simply input your payment and address details, as you would with any other online transaction. PhysicalGold.com uses the 3D secure payment method, giving you extra protection and peace of mind.
If you've chosen to take delivery of your metals at your address, we'll send them to you using fast, secure and discreet delivery. Let us know what you think when your coins or bars arrive! We'll send you a review request and if you're happy to leave your thoughts we'll give you a discount code for future purchases! Making buying physical gold in the UK even cheaper.
If you've chosen to use our secure storage facility, then we'll send you storage documentation proving your legal ownership and detailing your gold's insured segregated storage at our accredited vault. Learn more about our secure storage option here.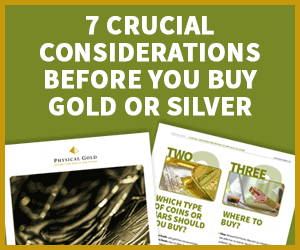 Buy Gold UK
Buying gold in the UK may seem like a daunting process for first-time buyers but adding some gold to your portfolio is as easy as doing your regular online shopping.
Because of our market credibility and purchasing power, we're able to secure gold for you directly at a great price and, if required, store it for you as well. This is particularly the case when you buy in bulk. And our BNTA accreditation means you don't need to worry about the quality of our gold (as you might at a high street merchant). We trade investment-grade gold only and even provide you with a certificate to prove it! And because we value our clients, you can always call us if you need that extra bit of guidance when you purchase physical gold.
Learn more by watching, "Gold coins – collecting as a hobby and for-profit"
Shop Tax Free Gold
Shop Tax-Free Gold
So, as you can see how to buy physical gold from PhysicalGold.com, really couldn't be easier. Just register for an account, select the type (e.g. bullion or coins (e.g. gold Sovereigns)) and quantity of gold you require, pay, and your gold will be delivered to your door or held in our secure vault.
If you need further help or any clarity to answer "how do I buy gold?", then you can always call us on 020 7060 9992 or email us. We pride ourselves on providing a personal service to our clients, so if you have any questions about how to buy gold, all you need to do is get in touch.